Sardar Haji Ghulam Muhammad Khan Tarzi

Sardar Ghulam Muhammad Khan Tarzi was born in 1830  was the son of Sardar Rahim Dil Khan, who was the ruler (considered Governor) of Baluchistan and southern Afghanistan. He is often given credit for developing the family name "Tarzi."  Sardar Ghulam Muhammad Tarzi was a poet, scholar, and leader in Afghanistan.

Ghulam Muhammad Tarzi's family belonged to the royal sub-tribe known as the Mohamedzai. The Mohamedzai is the most powerful and prominent of the Barakzai Dynasty. After being a soldier in his youth, Ghulam Muhammad Tarzi took up his great interest in poetry. Soon after, he was integrated by Amir Dost Muhammad into the community of state princes and learned scholar. Tarzi was related to both Amir Dost Muhammad and his successor, Amir Sher Ali Khan.

Politically, there is evidence which shows Tarzi as a Chief in southern Afghanistan, most likely holding the majority of the region his father held, particularly in Kandahar.

Ghulam Muhammad Tarzi as a leader put his men into battle with Afghan forces in the Second Anglo-Afghan War against the British. However, soon after the fighting was finished, he was one of the Sardar's whom the Amir accused of rebellion. This expelled him and the Tarzi Family from Afghanistan in 1881.

Copyright © 2010 The Tarzi Family & The Tarzi Family Historical Society

Berlin  -  California  -  Geneva  -  Istanbul  -  Kabul  -  Kandahar  -  London  -  Moscow  -  New Delhi  -  New York  -  Rome  -  Washington D.C.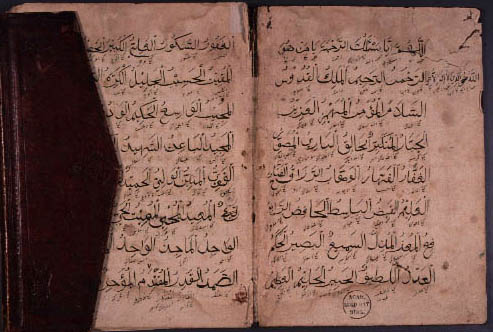 He would move to Karachi and then to India. There he would again begin writing his poetry and tour many major cities in India. He was always welcomed by the anti-monarchs in the country. Ghulam Muhammad took the pen-name "Tarzi" (the stylist/the intellectual) because he wrote a large body of religious, mystic and secular poetry with his very personal style that was well known from Syria to Turkmenistan to India. After he grew tired of India, he moved his family to Baghdad, as invited guests of Sheikh Abdul-adar Ghilani. British controlled India was happy to see him leave, as the British did not count him as a supporter.

Soon thereafter, they would make another move to Istanbul, Turkey, where the Sultan bestowed upon the family all royal favours and had them stay at a government house with a large monthly allowance. During their stay as imperial guests, they met most of the ministers and other dignitaries. After a long tenure, they made their final move to Damascus. Tarzi was known for his intimate gatherings with city leaders to talk philosophy and ethics on daily basis.

Tarzi would later in his life re-establish contact with Amir Abdur Rahman Khan and exchanged many ideas. Ghulam Muhammad Tarzi's name and his works were and are still well-known in eastern countries, from Iran to India to even China. He, and his son Mahmud Tarzi, would become valuable academic sources in Western countries as well in the early 19th century.

In 1897, Ghulam Muhammad Tarzi for the last time made the pilgrimage to Mecca. It was in the year 1900 that he died. Formal funeral arrangements were made by Syrian authorities. He was buried in the Hazrat Dahdah cemetery in Damascus, with country leaders paying respects from over a dozen nations/em

Do you see something missing? Have some more detailed information? Saw an inaccuracy? Let us know!