Copyright © 2010 The Tarzi Family & The Tarzi Family Historical Society

Berlin  -  California  -  Geneva  -  Istanbul  -  Kabul  -  Kandahar  -  London  -  Moscow  -  New Delhi  -  New York  -  Rome  -  Washington D.C.

Mohammad Hossain Tarzi (1897– 1957)

Governor Mohammad Hossain Tarzi is one of the greatest domestic political leaders and public servents ever to have served Afghanistan. He served in numerous posts and capacities, ascending as the local governor of various districts and municipalities in Afghanistan for over 20 years, in addition to other public services he rendered during his life.

Early Life

Mohammad Hossain Tarzi is the eldest child of the great Abdul Khaleq Tarzi. He was born in Kabul in 1897, a relatively peaceful and quite year in Afghanistan.  After completing his secondary school, he entered the newly established Maktab e Ohkam (The School of Governors). This school was established to train students to be the future municipal leaders and public administrators. It was the nucleus of the Faculty of Law and Political Science which established later. He completed his academic training at the top of his class, as well becoming proficient in the Turkish language.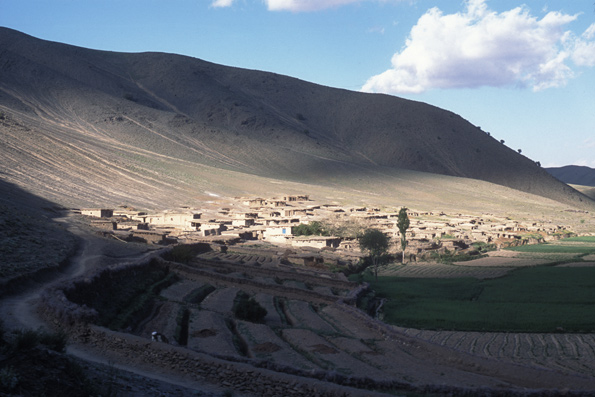 Public Services

After finishing his academic training from the Governor's School, Mohammad Hossain Tarzi would become Governor of Lugar district in Kabul in 1917. During his time in Lugar, he would see the shift of power and new monarch establish in Kabul in 1919. Soon thereafter, Afghanistan would declare complete independence on April 13, 1919.  In 1921, Governor Tarzi would move to Charikar, Parwan, as the local leader there until 1923, where he would then move on as Governor of Panjshir until 1924. In 1924, Governor Tarzi made a brief trip to India and Persia prior to arriving in Herat where he served a three-year term as Governor from 1924 to 1927.He would return to Panjshir from 1927 to 1930.

Foreign Affairs & Inner Exile

District Governor Tarzi would leave his various municipal offices for a brief period in order to enter Afghanistan's Ministry of Foreign Affairs, working in various offices within the department from 1930 to 1932. Muhammad Hossain Tarzi was a strong supporter of the Amani Movement which lead to his expollsion from the Ministry of Foreign Affairs due to what was then deemed as an "uncooperative attitude." Prime Minister Mohammad Hashem, after his brother's assisnation in 1932, eliminated many supporters of the Amani Movement from government offices. Mohammad Hossain was placed in inner exile in Herat until 1946.

Return to Power

With a new Prime Minister in place and Afghanistan joining the United Nations, the political atmosphere in Afghanistan opened which allowed Muhmmad Hossain Tarzi to return as a local Governor, this time of the Daikondi and Lal wa Sarjangal from 1948 to 1949. He would wrap up his long and distinguished career in Herat as the Governor of the district of Adraskan from 1950 to 1954 and Governor of Karukh district from 1954 to 1956.

Adraskan Valley, Herat, Afghanistan

Mohammad Hossain Tarzi Served as District Governor of Adraskan from 1950 to 1954.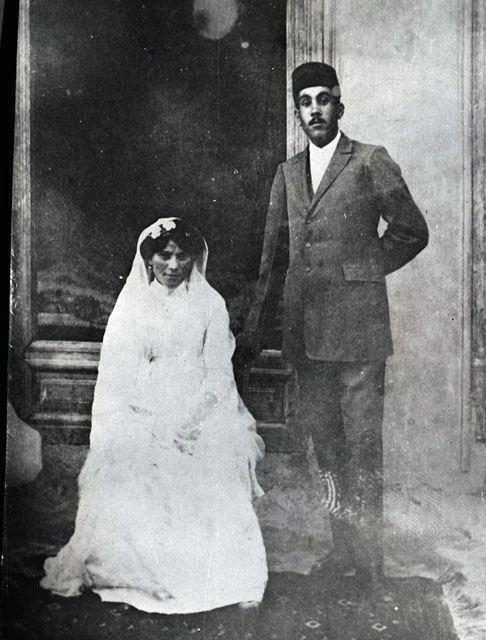 Personal Life

Governor Tarzi married Aziza Habib, daughter of Abdul Habib who was the Minister of Education in 1920. He was a follower of Sufism, and followed the Qaderi Sufism sect manners, methods and traditions. He passed away in Herate in Fall of 1957, ending a distinguished and accomplished career and honourable life. He was buried in Shah Zada hai (Princes) Tomb of Herat. His wife, Aziza Habib Tarzi died three months later in December 1957, also buried in Shah Zada hai as well. He left behind nine children: Saleha Tarzi Sekander (1921-1962); Mohammad Osman Tarzi (1921-1969); Abdullah Tarzi (1925-1930); Walid Tarzi (1927-1930); Sabiha Tarzi Afzali (1930-2008); Nasiama Tarzi Fakhri (1935-); Faieq Tarzi (1932-1937); Seddiq Rahpoe Tarzi (1942-); Jawid Tarzi (1945-1946).

M.Hossain Tarzi and Aziza Habib Tarzi wedding ceremony in Qala i Hajji or Castle of Hajji (It was the name of Hajji Abdol Khaleq Tarzi castle) in Char Dehi (Four Village) Kabul.