Copyright © 2010 The Tarzi Family & The Tarzi Family Historical Society

Berlin  -  California  -  Geneva  -  Istanbul  -  Kabul  -  Kandahar  -  London  -  Moscow  -  New Delhi  -  New York  -  Rome  -  Washington D.C.


Do you see something missing? Have some more detailed information? Saw an inaccuracy? Let us know!


Her Majesty Queen Soraya Tarzi is considered to be the most eminent and revolutionary woman in Afghan and Oriental history. She is the only woman to appear on the list of rulers in Afghanistan, although the wife of the ruling King Amanullah Khan.  Her Majesty was selected as one of the most influential women in history and is studied in many areas of academia. She was a Queen, a leader, a feminist, a porgressive, an intellectual, a mother, and a wife.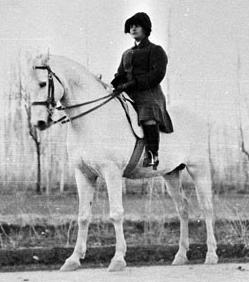 Early Life:

Queen Soraya Tarzi is the grand-daughter of Sardar Ghulam Muhammad Tarzi and the daughter of famed Afghan statesman Sardar Mahmud Beg Tarzi.  She was born in Damascus, Syria, and was educated there by her father. There she learned of western and modern values, which would influence her future actions and beliefs. Although Afghan, Soraya Tarzi was born in Syria because her family was in exile from Afghanistan because of the rather progressive philosophy the family preached. When King Habibullah Khan took the throne, his most important contribution to Afghanistan would be returning Afghan exiles, specifically of allowing the Tarzi family back in at the turn of the century.

Royal Ascendance

After the long awaited return of the Tarzi's to Afghanistan, they were received by the full Royal Court of Afghanistan at the wish of Amir Habibullah Khan, himself.  This is where Soraya Tarzi met Prince Amanullah, son of the Amir Habibullah Khan. They would immediately strike an affinity. Than Prince Amanullah was a great sympathizer of Mahmud Tarzi's liberal social philosophy. He was an avid reader of Mahmud Tarzi's journal, . Soraya Tarzi would marry the Prince, formally His Majesty Amir al-Mumenin, Amanu'llah Shah, Sarkar-i-wala, King of Afghanistan - they would wed at the Qawm-i-Bagh Palace in Kabul, Afghanistan.

Prince Amanullah Khan was the son of the King, Habibullah Khan. While Amanullah Khan was governor of Kabul and commander of the Afghan Army, Habibullah was assassinated on February 20, 1919 while on a hunting trip in Laghman, Afghanistan. Prince Amanullah Khan seized power and gained the allegiance of most tribal leaders. When the Prince became Amir, the Queen began to play a critical role in the evolution of the country. Unlike any other queen in Afghanistan or in the Muslim world at that time, Queen Soraya was always close to her husband, taking part in all national events and appeared in public together with her husband - unheard of at the time. She participated with him in hunting parties, military parades, and Cabinet meetings. She took a large role in Afghan education; Amir Amanullah Khan famously said, "I am your king, but the minister of Education is my wife - your Queen." During the War of Independence, she visited the tents of wounded soldiers and offered them presents.

Global Social Leader

Soon into Amir Amanullah Khans rule, he would draw up the first constitution with the help of Mahmud Tarzi and the Young Constitutionalist movement.  The constitution established the basis for the formal structure of the government and setting up the role of the monarch within the constitutional framework. Amanullah was influenced and encouraged by Mahmud Tarzi. Tarzi was specifically instrumental in designing and implementing changes pertaining to women through his personal example of monogamy, education and employment of female family members and their unveiled public appearances. His daughter, Queen Soraya Tarzi would be the face of this change. Another daughter of Tarzi's married Amanullah's brother. Thus, it is not surprising that Tarzi's sophisticated and liberal intellectual ideology blossomed and concretely embedded itself in Amanullah's reign.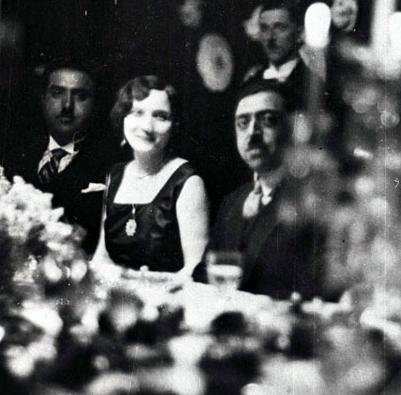 Queen Soraya Tarzi would publicly campaign against the veil, against polygamy, and encouraged education of girls not just in Kabul or Kandahar, but the conservatives in the countryside. At a public function, Amanullah said that "Islam did not require women to cover their bodies or wear any special kind of veil." At the conclusion of the speech, Queen Soraya tore off her "veil" in public and the wives of other officials present at the meeting followed this example. Throughout her husband's reign, Queen Soraya, wore wide-brimmed hats with a diaphanous veil attached to them. Many women from Amanullah's family publicly participated in organizations and went on to become government officials later in life.

With the help of Queen Soraya, women were encouraged to get an education and in that attempt, 15 young women were sent to Turkey for higher education in 1928. Soraya was very instrumental in enforcing change for women and publicly exhorted them to be active participants in nation building. In 1926, at the 7th anniversary of Independence from the Brits, Soraya in a public speech delivered the following message:

It (Independence) belongs to all of us and that is why we celebrate it. Do you think, however, that our nation from the outset needs only men to serve it? Women should also take their part as women did in the early years of our nation and Islam. From their examples we must learn that we must allcontribute toward the development of our nation and that this cannot be done without being equipped with knowledge. So we should all attempt to acquire as much knowledge as possible, in order that we may render our services to society in the manner of the women of early Islam.

In 1927 and 1928 Amanullah Khan and his wife Soraya visited Europe. On this trip they were honored and feted. In fact, in 1928 the King and Queen received honorary degrees from Oxford University. The Queen spoke to a large group of students and leaders. This was an era when other Muslim nations, like Turkey and Egypt were also on the path to modernization. Hence, in Afghanistan, the elite was impressed by such changes and emulated their development models. However, the time was not right. Not only did conservative Muslims disagree with the changes, the British distributed pictures of Soraya without a veil, dining with foreign men, and having her hand kissed by the leader of France, Germany, etc. among tribal regions of Afghanistan. Conservative mullahs and regional leaders took the images and details from the royal family's trip to be a flagrant betrayal of Afghan culture, religion and "honor" of women. One can take the circulation of such images from foreign sources as evidence of British efforts to destabilize the Afghan monarchy and ruin their long-time foe, the Tarzi family; the British did not have a good relationship with Soraya's family as a whole, for the chief representative of Afghanistan that they had to deal with was her father, Mahmud Tarzi. When the royal family returned from Europe, they were met with hostility and eventually forced out of office.

Last Years

In 1929 the King abdicated in order to prevent a civil war and went into exile. Queen Soraya lived in Rome, Italy with her family in exile, having been invited by Italy, which was a monarchy at that time. She died on the 20th of April, 1968 in Rome, Italy. The funeral was escorted by the Italian military team to the Rome airport, before being taken to Afghanistan where a solemn state funeral was held. She is buried in the family mausoleum in Jalalabad, next to her husband the King, who had died eight years earlier.